We are a member of the Education Partnership Trust
Eden School is part of a wider group of schools under the leadership of The Education Partnership Trust.
The Education Partnership Trust (EPT) was established in 2012 as a not-for-profit multi-academy trust and approved academy sponsor. Our vision is to create outstanding schools which transform learning, lives and communities. With the majority of our academies located in areas of high socioeconomic disadvantage, at the core of our work is a belief that a high quality education is key to the futures of the young people we serve.
At the EPT, everyone is committed to providing the best education and opportunities for all our young people. At the heart of the Trust's work is a commitment to high aspirations for all; for our young people to be safe, happy and successful. We are committed to developing all young people into caring, responsible citizens who participate fully in school and community life and are proud of their achievements.
The EPT is a multi-academy trust where Headteachers are provided with the support, challenge and  autonomy to lead and manage schools that serve the needs of the local community, deliver the vision and values of the trust and are supported by a professional governing body.
Schools across the Trust work together and learn from each other towards a shared vision of excellence for all.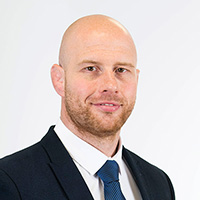 Mark Cocker
Director of Education
The Education Partnership Trust
To find out more about the Education Partnership Trust, please click here to visit the official EPT website.
Address: Education Partnership Trust, Pleckgate Road, Blackburn, Lancashire, BB1 8QA
Phone: 01254 790026
Company Name: Education Partnership Trust
Company Number: 07950891
Registered Office: Pleckgate Road, Blackburn, BB1 8QA
Registered as a Limited Company in England and Wales